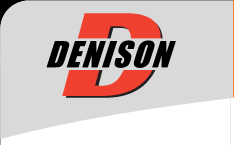 Our Product Range


Contact Details:
No. 13, Jalan Bulan U5/171,
Bandar Pinggiran Subang, Seksyen U5, 40150 Shah Alam, Selangor, Malaysia.

Tel: +603 7842 1899
Fax: +603 7846 1503
Email: ksfong@denison.com.my /
pneu_denn@yahoo.com


FLS Flow Sensor

The simple and reliable paddlewheel flow sensor type F3.00 is designed for use with every kind of solid-free liquids.

The sensor can measure flow from 0.15 m/s (0.5 ft/s) producing a frequency output signal highly repeatable.

A rugged construction and a proven technology guarantee exceptional performances with little or no maintenance required.

A specially designed family of fittings ensures an easy and quick installation into all pipe materials in sizes from DN15 to DN600 (0.5" to 24").

Main Features
CPVC, PVDF or Stainless Steel sensor body
High chemical resistance
Easy insertion system
Battery powered version
Different versions for remote and compact installations
4-20 mA output
Measurement range over 50:1
MIN alarm relay output
Push-Pull output for universal electrical connection
Applications
| | |
| --- | --- |
| Water treatment and regeneration. | Industrial wastewater treatment and recovery. |
| Textile finishing. | Water distribution. |
| Processing and manufacturing industry. | Filtration systems. |
| Chemical production. | Liquid delivery systems. |
| Cooling water monitoring. | Heat Exchangers. |
| Swimming pools. | Pump protection. |
Technical Features

Electrical cable: 8 m. (26.4 ft) standard
4 pole cable plug according to DIN 43650-B/ISO 6952
PVC cap for installation into fittings
O-Ring seals available in EPDM or FPM
CPVC, PVDF or Stainless Steel sensor body
ECTFE (Halar®) Open-cell rotor
Ceramic shaft
Ceramic bearings
Installation Fittings
Please refer to Installation Fittings section for more details and a complete listing of items.
Type
Description
Plastic Tees
Size : D20 to D50 (0.5" to 1.5")
Materials: PVC , CPVC , PP , PVDF
CPVC Clamp Saddles
Size : D63 to D225 (2" to 8")
Insert Materials: CPVC, PVDF
PP Clamp Saddles
Size : D250 to D315 (10" to 12")
Materials: CPVC
PVC Wafer Fittings
Size : D280 to D315 (10" to 12")
Materials: CPVC
GR-PP Wafer Fittings
Size : D280 to D315 (10" to 12")
Materials: CPVC
Plastic Weld-on Adapters
Size : D63 to D315
Materials: PVC , CPVC , PP , PE
316L SS Tees
Size : D25 to D40
Materials: BSP Female Threaded
Metal Strap-on Saddles
Size : DN80 to DN450
Insert Materials: CPVC
Special order for other sizes for Wet Tap Installation Special order for bigger sizes
316L SS Weld-on Adapters
Size : D50 to D600 (1.5" to 24")